February 19 2012
1
19
/

02
/

February
/

2012
10:34
Note:Files are drying up faster than expected; so, we maybe able to put in our materials without having to miss a day or two.
The Waterlogged Files #03
"Philippine Opposition Leader Assassinated"
The Dallas Morning News, Associated Press, Zamboanga City, Philippines, Thursday, November 15,1984 ¾A gunman shot and killed the popular mayor of Zamboanga City Wednesday, the fourth assassination of a government opponent in the Mindanao region in two months.
Cesar Climaco, 68, a leader of the Philippines' biggest opposition coalition, the United Nationalist Democratic Organization, was about to climb onto his motorcycle after visiting the scene of a fire when a unidentified man came up from behind and shot him below the right ear, police said.
The gunman fled on foot into a field of tall grass, where he eluded scores of pursuing soldiers and policemen, fire trucks and an armored car.
No motive for the attack was known.
"A major blow has again been struck against the tranquility and decency of our public life," President Ferdinand E. Marcos said in a statement in Manila. Marcos ordered the acting armed forces chief, Lt. Gen. Fidel Ramos, to go to Zamboanga, 540 miles southeast of Manila, to take charge of the manhunt.
­ "One by one our leaders are being killed and eliminated,' said former senator Salvador Laurel, head of UNIDO. He condemned the slaying as part of "'an emerging pattern to decimate the moderate non-violent opposition."
Climaco, a member of the UNIDO council of leaders, was known for his honesty. He bombarded Marcos with almost daily telegrams criticizing the president's policies, alleging military abuses and Marcos imposed martial law and extended his rule. Even though Marcos lifted martial law in 1981, Climaco said the president still retained authoritarian powers.
Climaco was the fourth opposition member in eight weeks to be shot down in the streets of the troubled Mindanao region, where the government is fighting Moslem separatist insurgents and communist rebels. end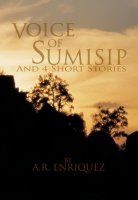 Available: Graphic Books, with our illustration.